At Ypsi SDA
Sat Nov 16
Dr. Sharolyn Harrison
Women's Ministry Day
Singing Ministry at The Villa
Sat Nov 23
Pastor Samuel Thomas, speaker
Religious Liberty Day
JMMAC Academy
Sat Nov 30
Elder Mark Brezzell, speaker
JMMAC Academy
Sat Dec 7
Pastor Errol Liverpool, speaker
Sat Dec 14
Prayer Ministry Day
More News in PowerPoint Format
Right-click to >>
Download
---
Religious Liberty Day
Sat Nov 23rd
Pastor Samuel Thomas Jr.
will be the speaker for Religious Liberty Day on Saturday November 23rd. Pastor Thomas has ministered globally in Australia, England, New Zealand, Jamaica, Canada, India, Zimbabwe, Bermuda, and Kenya.
Currently, Pastor Thomas serves as Director of the New Leaf Prophecy and Doctrinal Learning Center, Director of Philanthropy, and as the Senior Pastor of the Central SDA Church in Columbus, Ohio.
Please join us for this special program, fellowship dinner and afternoon program.
---
Sat Nov 30th
We live in a world where our decisions can determine our destiny. Yet many are unaware of our plight. God has given a Special Gift to all to use but we underestimate its blessing. The Bible says in John 15:16 ESV "You did not choose me, but I chose you and appointed you that you should go and bear fruit and that your fruit should abide, so that whatever you ask the Father in My name, He may give it to you."
We are gifted as free moral agents but does it really benefit us? Can we really walk as Jesus walked? Come and hear an invigorating message entitled
The Authority of Our Decisions: Our Special Gift from God
by
Elder Mark Brezzell
Hear ye him.
---
Religious Liberty Resources
From Elder Mark Brezzell
Ypsi SDA Religious Liberty Leader
"Pope summons world leaders to sign Global Pact"
---
Come out for a quick-start breakfast,
then join us for Sabbath School! at 9:30am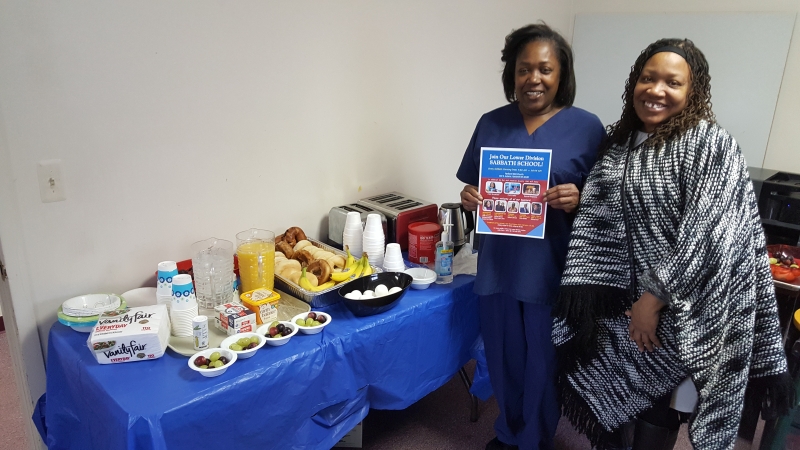 ---
<!************** close static news on right side **************>